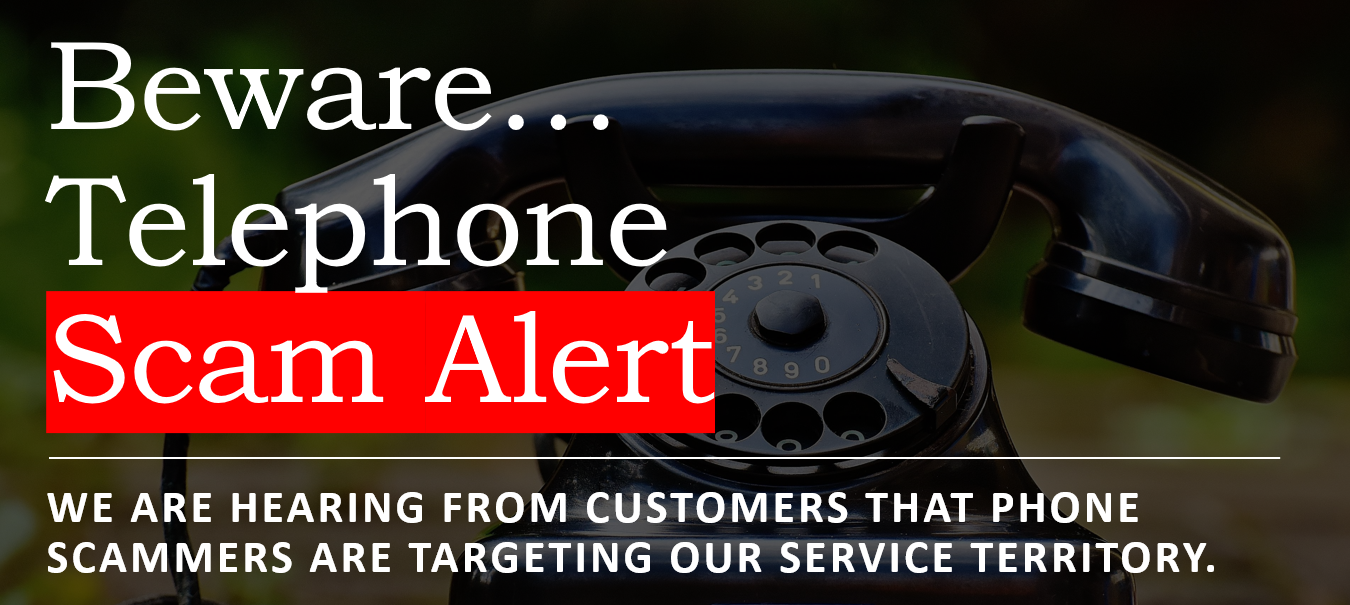 We are hearing from customers that phone scammers are targeting our service territory. A caller identifies themselves as being with the PUD, warning customers that that there is a problem with their account or a new meter needs installed, and an immediate payment is needed. The caller uses high pressure tactics to tell you your power will be disconnected immediately if a payment is not made. You may be directed to transfer funds electronically, sometimes through money wiring systems or pre-paid cards.

Beware, this scam has been targeting utility customers all over the country and is typically more active around holidays.

Additional scam tactics to be on the lookout for:
You may be asked by a scammer to make a same-day payment at a retail location to avoid disconnection. Spoofing technology might even show that the call is coming from the PUD when the call is actually from a scammer, so be alert to aggressive tactics. If the call begins with an area code rather than 800, be suspicious, but scammers can also use phone numbers beginning with 800. Scammers are tricky, polished, and pretty convincing and these days, they're everywhere. Beware….